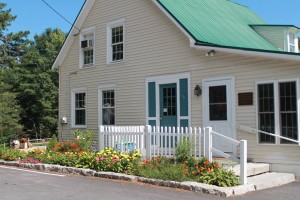 Open Daily from 10-3
Closed Thursdays
Due to the OVERWHELMING generosity of our community, we have changed our donation center hours:
Donation Center Hours:
Friday, Saturday, Sunday ONLY- 8am-3pm



Furniture Donations by Appointment Only

Click HERE for Nine Lives Thrift Volunteer Application
This is a Thrift Shop like no other! Truly an adventure!
Inventory changes daily- you never know what you'll find!!
Located next door to the shelter, all of the proceeds from donated goods go directly to help feed the animals at the shelter. Whether you are donating unwanted items or making a purchase, you are helping to support the shelter…
Stop by to see what's new…
How to donate:
Donations can be made Friday, Saturday and Sunday from 8am-3pm. If you have large items, please give us a call, we can usually arrange a pick up.
If you would like to donate antique, vintage, or items you think are of more value than a typical thrift store, please contact us! We have a place in the shop called 'Cat's Meow' for antique and vintage items. Come check it out!!
Donation Center Hours: Friday, Saturday, Sunday 8-3



What to donate:
When donating to Nine Lives please remember that any item that is ripped, torn, missing pieces, stained or otherwise needs repair will cost the shelter money to dispose of. Thank you for considering this BEFORE you donate.
     

What we CAN use 

              
What we CAN'T use
| | |
| --- | --- |
| Antiques of any kind | Chipboard Furniture |
| Area Rugs | Bicycles |
| Baskets and Tins | Car Seats |
| Bedding and table linens- good condition | Electric Blankets *unless new in package |
| Bedspreads, quilts, linens | Computers |
| Books | Fax machines |
| Current Magazines (within 6 months) | Humidifiers |
| Small appliances | Dehumidifiers |
| Clothing- clean and gently used | Printers/photo printers |
| Craft supplies | Stereo systems/speakers |
| Cushions | Televisions |
| Decorative Pieces | Typewriters |
| Dishes | Lamp oil/any flammable liquid |
| Flower pots and garden supplies | Magazines*unless within 6 months of print date |
| Furniture in good condition | Mattresses/Box springs |
| Games for all ages | Paint |
| Jewelry | Lawn Mowers |
| Kitchen wares | Skis/Ski boots, Equipment |
| Lamps | Propane Tanks |
| Paintings | Tires |
| Pictures and frames | Encyclopedias |
| Puzzles and toys | Large Appliances |
| | |
| | |
We can accept the following items that are in good working order:
Telephones
VCR's
Space Heaters
CD/DVD players
Flat Screen TV's
Play Station/ XBox
Video Games